10 Reasons to Visit Makarska This Summer
What We Love about Makarska
If Makarska isn't on your radar as a summer holiday destination yet, there are plenty of reasons why this small seaside city in Croatia should move to a top spot in your must-visit list. White pebbled beaches lapped by clear blue Adriatic Sea waters will keep sun-worshippers happy for days on end, while the more adventurous have the majestic peaks of the Biokovo mountains to explore.
Together with Makarska's spectacular natural beauty, the area's Dalmatian heritage, UNESCO sights and festive spirit offer summertime travellers an enticing escape. Still wondering why you ought to visit Croatia's 'Riviera' this summer? We've got all the answers for you on this list.
1
The picture-perfect white beaches
No shortage of stunning spots to lay a towel
Couples
Families
Photo
Budget
The stretch of coastline known as the Makarska Riviera has some of the finest beaches of Croatia, with tiny hidden coves and long pebbled beaches fronting the clear Adriatic waters. Beach lovers can find near-deserted beaches up and down the coast as well as those that appeal to more active beachgoers with sea-sports and nightlife to enjoy.
Reachable only by foot or by boat, the tiny Nugal Beach is one of the most breathtaking beaches in the area – it's also known for its clothing-optional vibe. Stop by Ramova Beach for some seclusion, or head over to Zlatni Rat Beach on Brač island for a livelier beach scene.
2
Soak up a festive fishermen's village vibe
Spirited nights of seafood, wine and music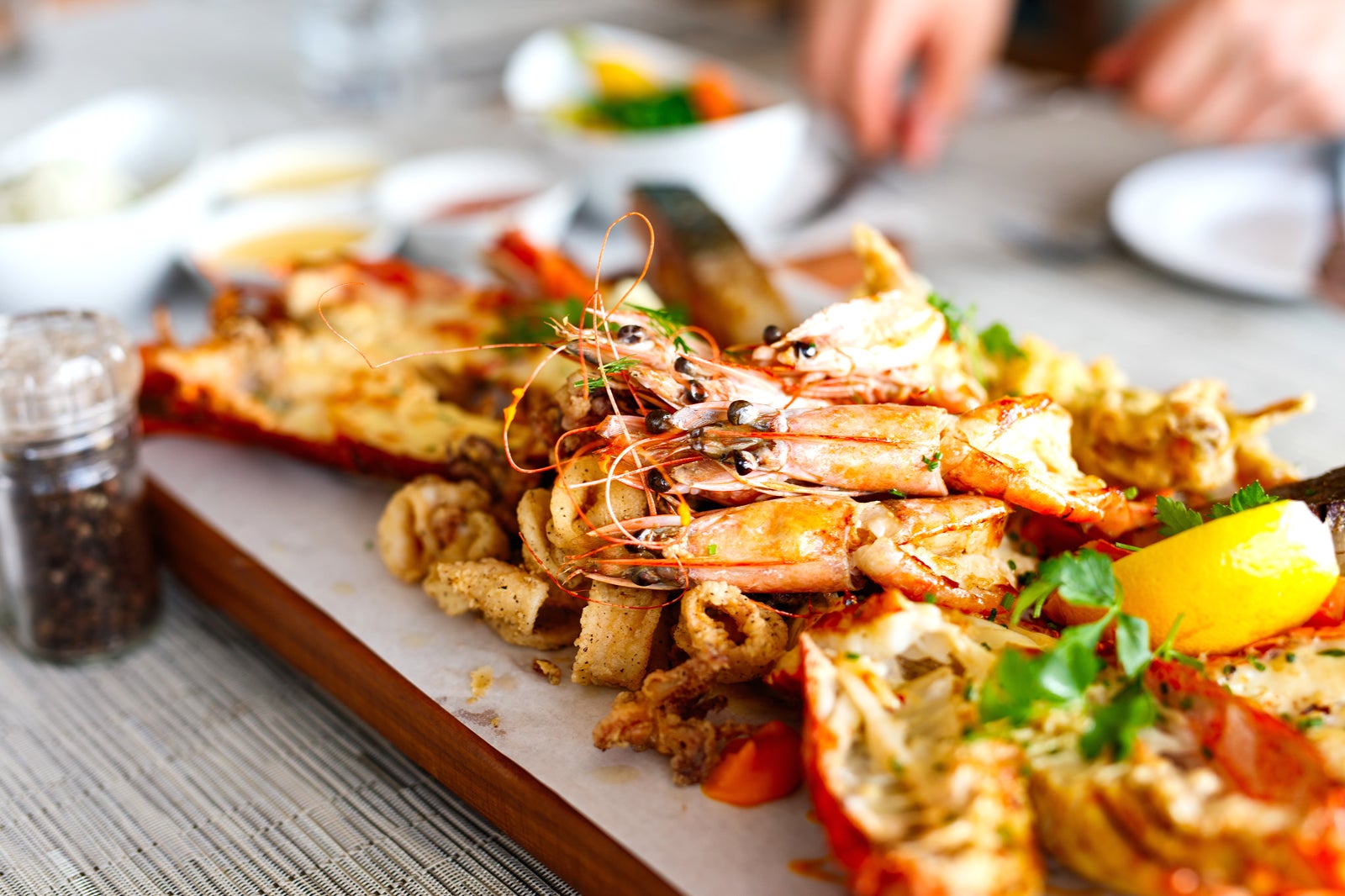 Makarska's fishing community gets very festive during summertime. For several nights in July and August, Makarska's seafront area transforms into a lively carnival atmosphere with tasty fish and seafood specialities to try, and plenty of fun and games for the family.
Local fisherfolk dress up in traditional Dalmatian clothes and take part in fun competitions like donkey racing, balance-beam walking and stone-throwing. Croatian wine flows like water and there are live music concerts to enjoy during Makarska's breezy summer nights.
3
Hiking and biking in the mountains
Explore the beautiful Biokovo mountains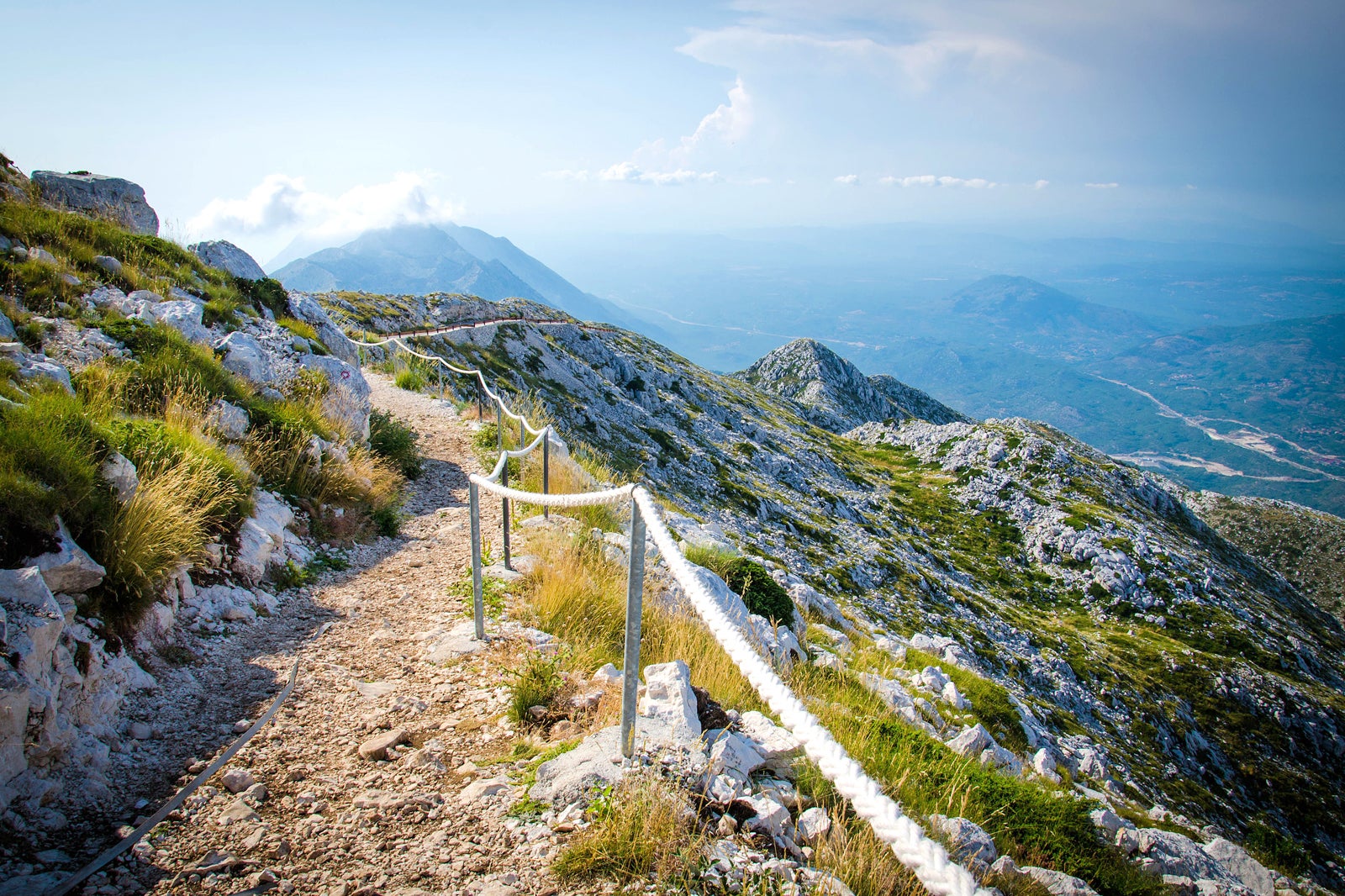 Makarska is an excellent launching point for hikes into the Biokovo mountain range, which rises behind the city. Those looking for a challenge could hike and scramble their way up to the summit of Sveti Juri, Croatia's second-highest peak at 1,762 metres.
The Vosac peak, spanning 1,422 metres above sea level, can be reached via a scenic hiking trail through pine forest, olive groves and a hillside village. You can join guided hikes and bicycle tours to explore this protected national park area.
4
Cruise the clear blue Adriatic seas
Search for secluded beaches and snorkelling sites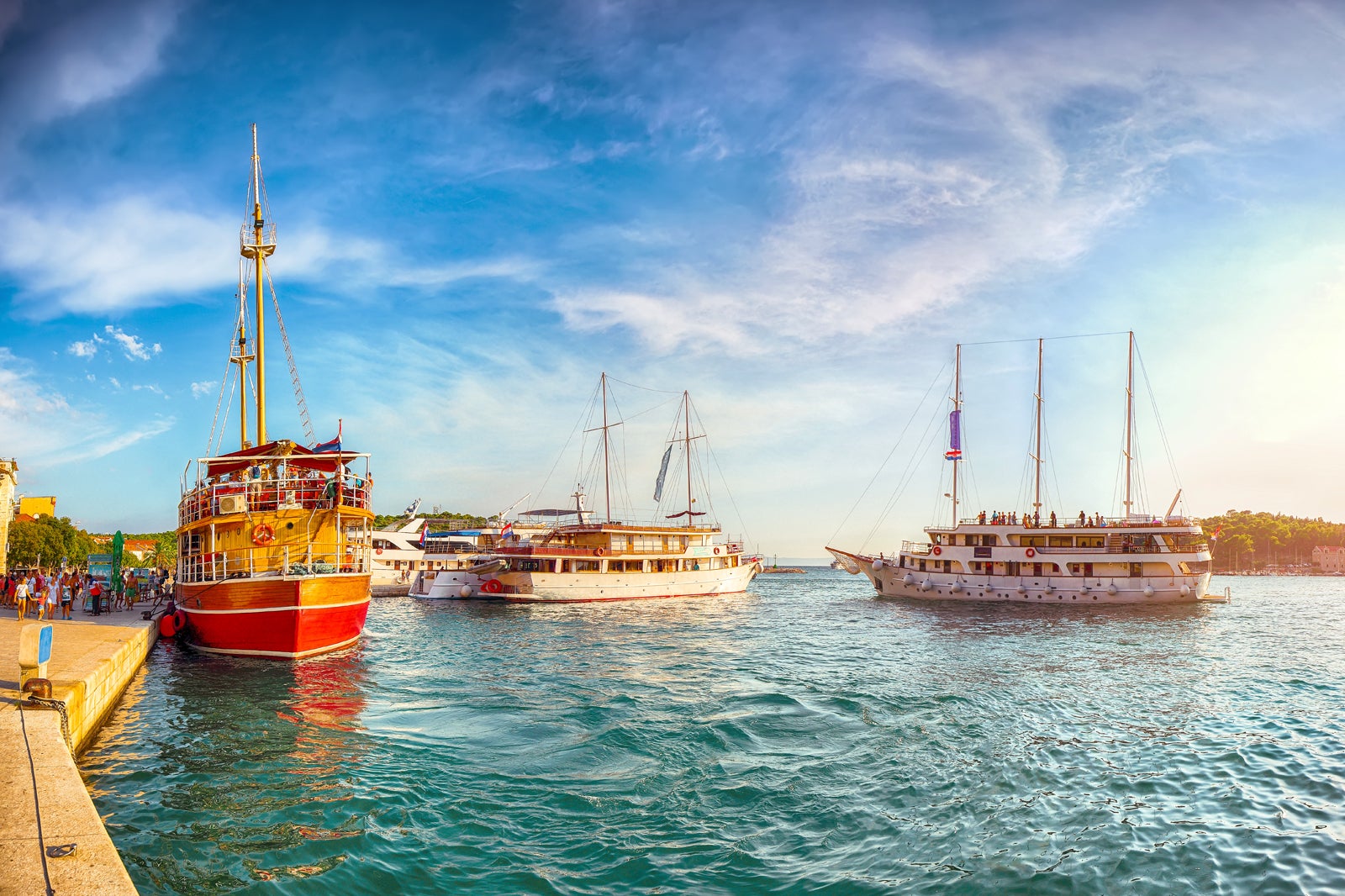 Couples
Photo
Luxury
Adventure
With the sparkling waters of the Adriatic beckoning, a summer holiday in Makarska should include at least 1 boat cruise. Experienced sailors could charter their own boat, while crewed charters or day cruises let you relax on the deck while soaking up the gorgeous Adriatic scenery.
One of Makarska's most popular boat trips takes you to the islands of Brač and Hvar, which have lovely beaches and cultural sights (like a Franciscan monastery) to explore. You could also cruise up and down the coast in search of more secluded beaches, snorkelling sites and coastal villages.
5
See outdoor performances in culturally rich settings
Listen to klapa singers in the Adriatic summer night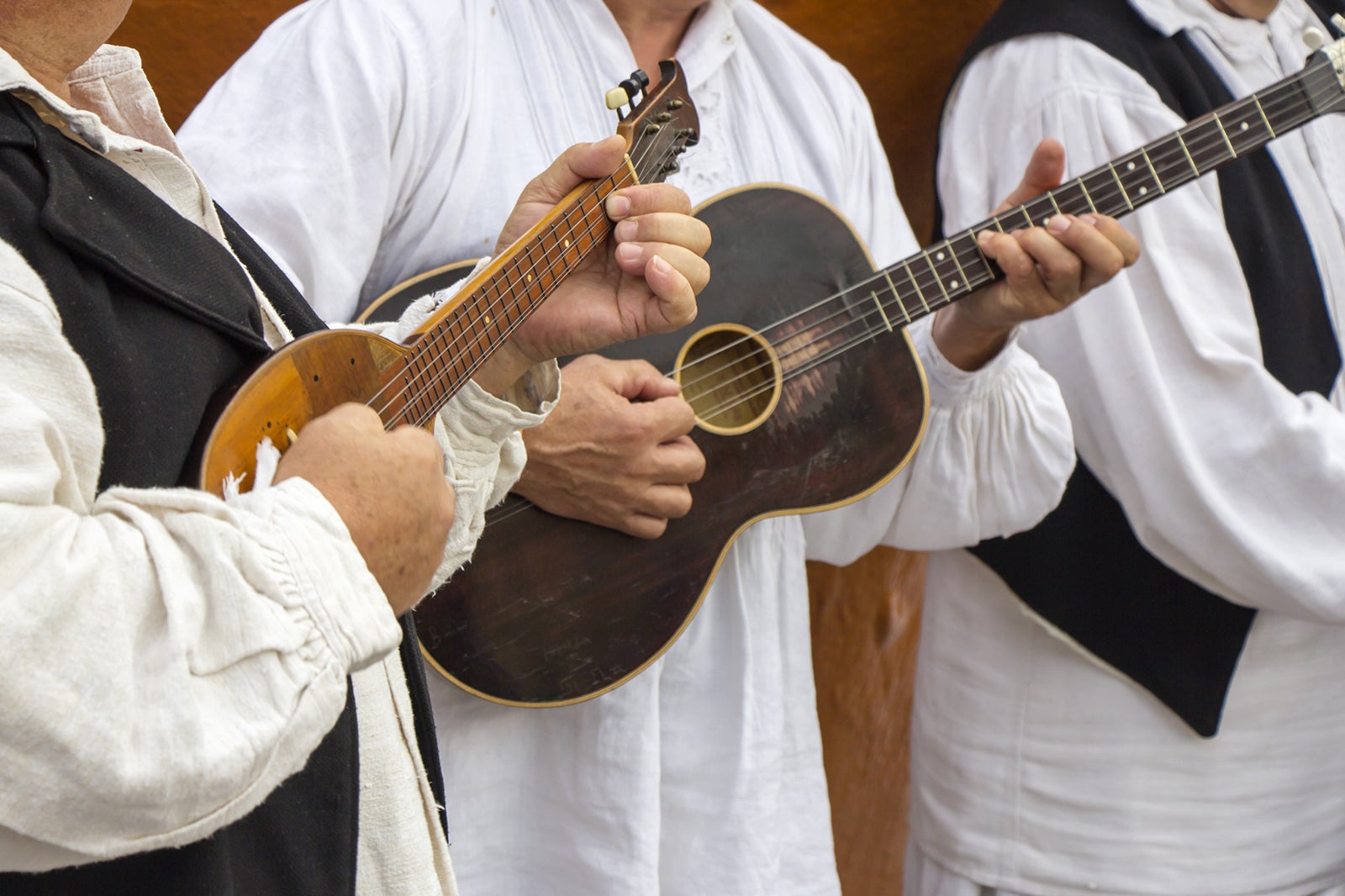 Families
Photo
Nightlife
Budget
When the weather warms up, Makarska puts on several summer festivals that honour Dalmatian life and culture. Kalalarga Night – or Noć Kalalarge – is a festival celebrating Makarska's longest street. Every August, its narrow-walled length is lined with local arts and crafts on display. You'll see people gathered at tables sipping wine while local musicians sing and play their hearts out nearby.
The Makarska Cultural Summer festival runs from late-June to September. Enjoy daily concerts by local and international performers, open-air cinema nights, plays, ballets, folklore dances and more. Most of the festivities take place in the historic Kacic Square or along the waterfront promenade.
6
Sip local wines on a tasting tour
Give Croatia's best wines a swirl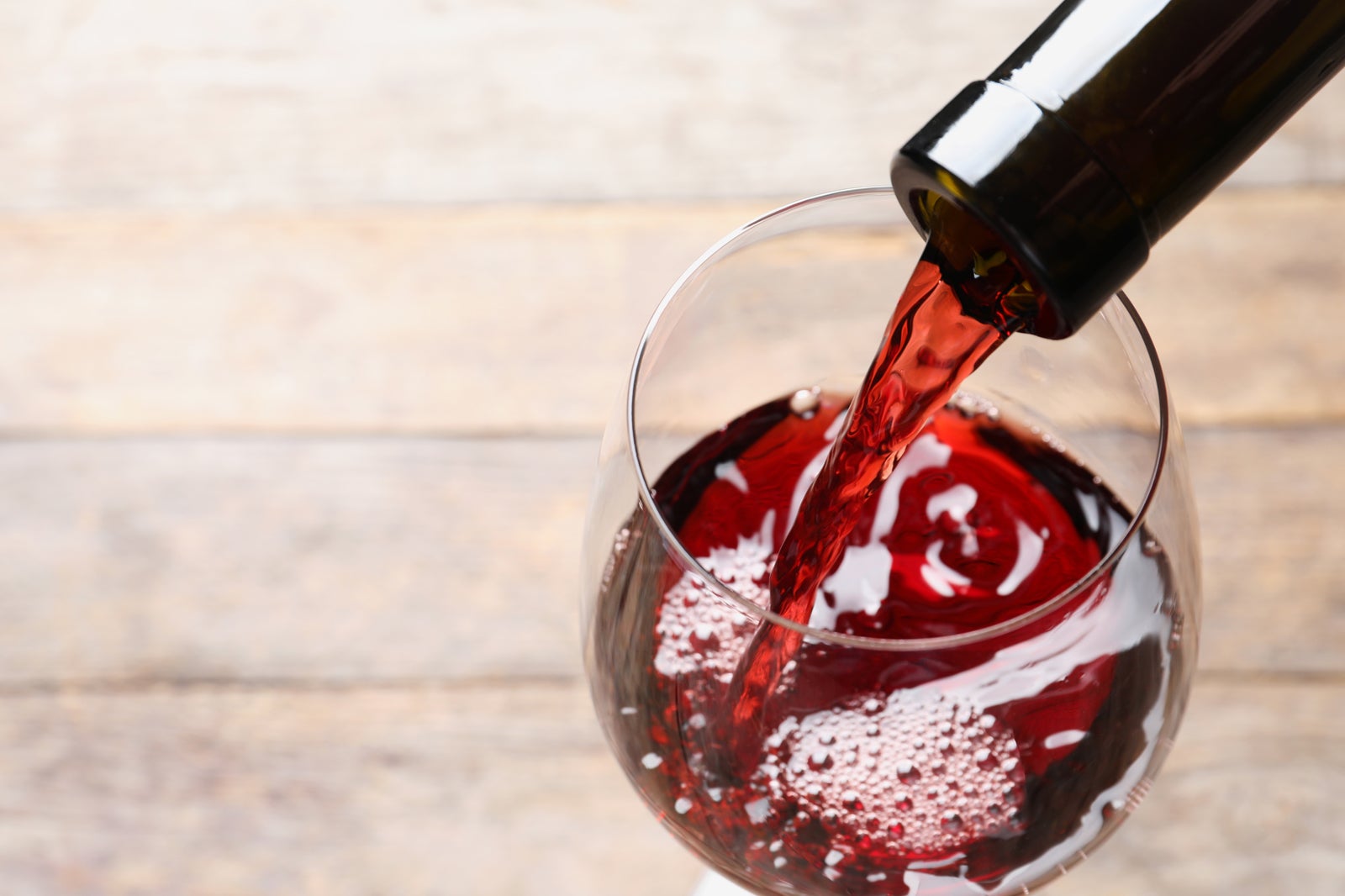 Winemaking in the Dalmatian region dates back to ancient times when Greek settlers set up vineyards on such islands as Hvar just offshore some 2,500 years ago. Croatian wines are quite popular around the world, with Dalmatian area's winemaking history and unique geographical features making for an especially diverse range of wines to sample.
A typical Makarska wine tour takes eager tasters to at least a few different wineries, to such places as Tomić and Plenković wineries on Hvar island and Jako winery in the town Bol on Brač island. Expect to learn more about local winemaking traditions while enjoying some nibbles like homemade cheeses during the tastings.
7
It's an ideal base for exploring UNESCO world heritage sites
Discover medieval wonders within easy reach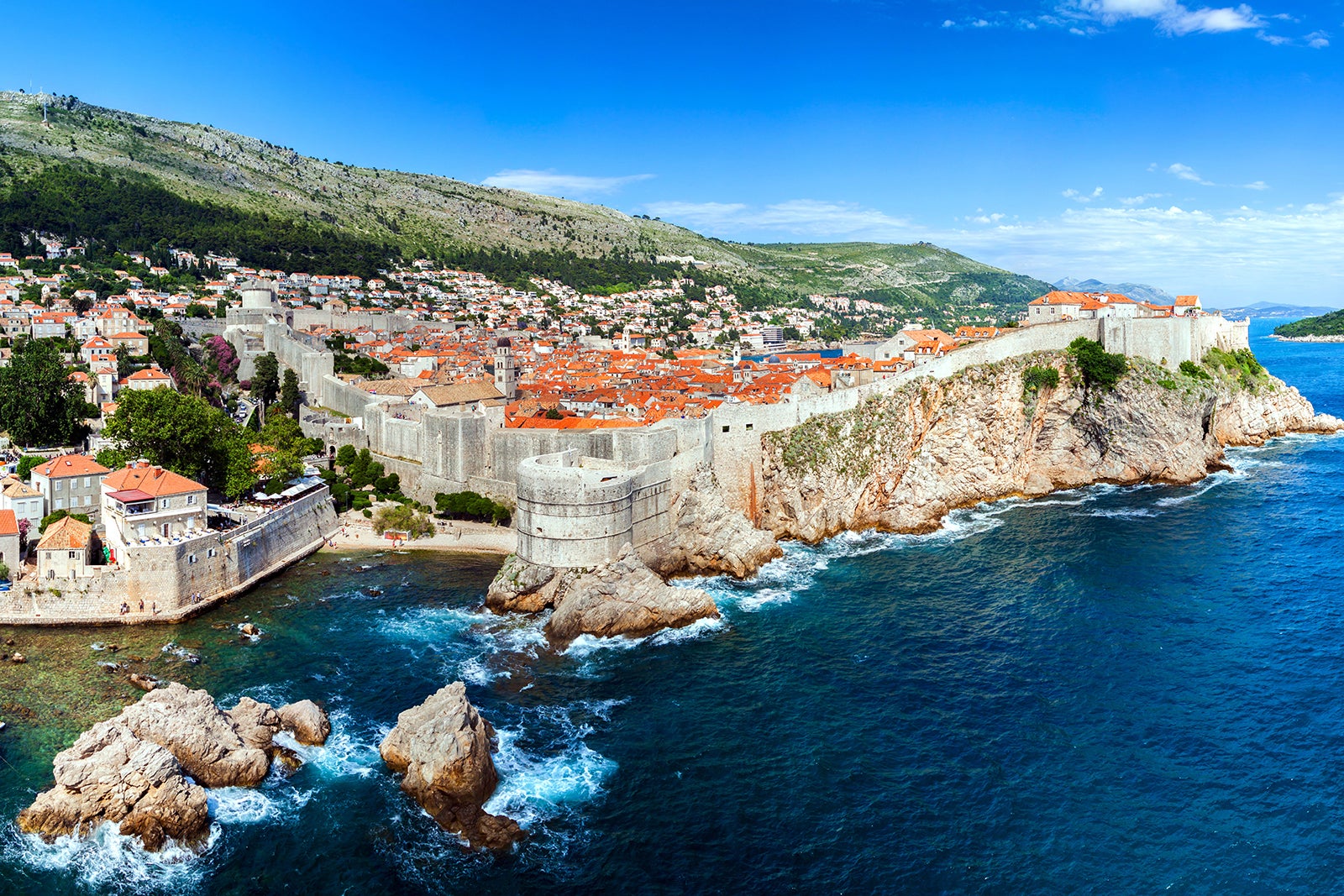 Makarska is set between the cities of Split and Dubrovnik, making it a good base for exploring the region's world-renowned historic sites. Dubrovnik's Old Town is a beautifully preserved medieval walled city with pedestrian-only cobbled streets to explore. Fans of Game of Thrones might recognise the town, which served as a set location for many scenes in the TV series.
Split is home to a historically rich complex that includes the ruins of the 4th century Diocletian's Palace, 13th-century Romanesque churches, 15th-century Gothic palaces, and imposing palaces in Baroque and Renaissance styles. Guided tours to all sites can be arranged in Makarska.
8
Find the perfect spot to watch sunsets over the sea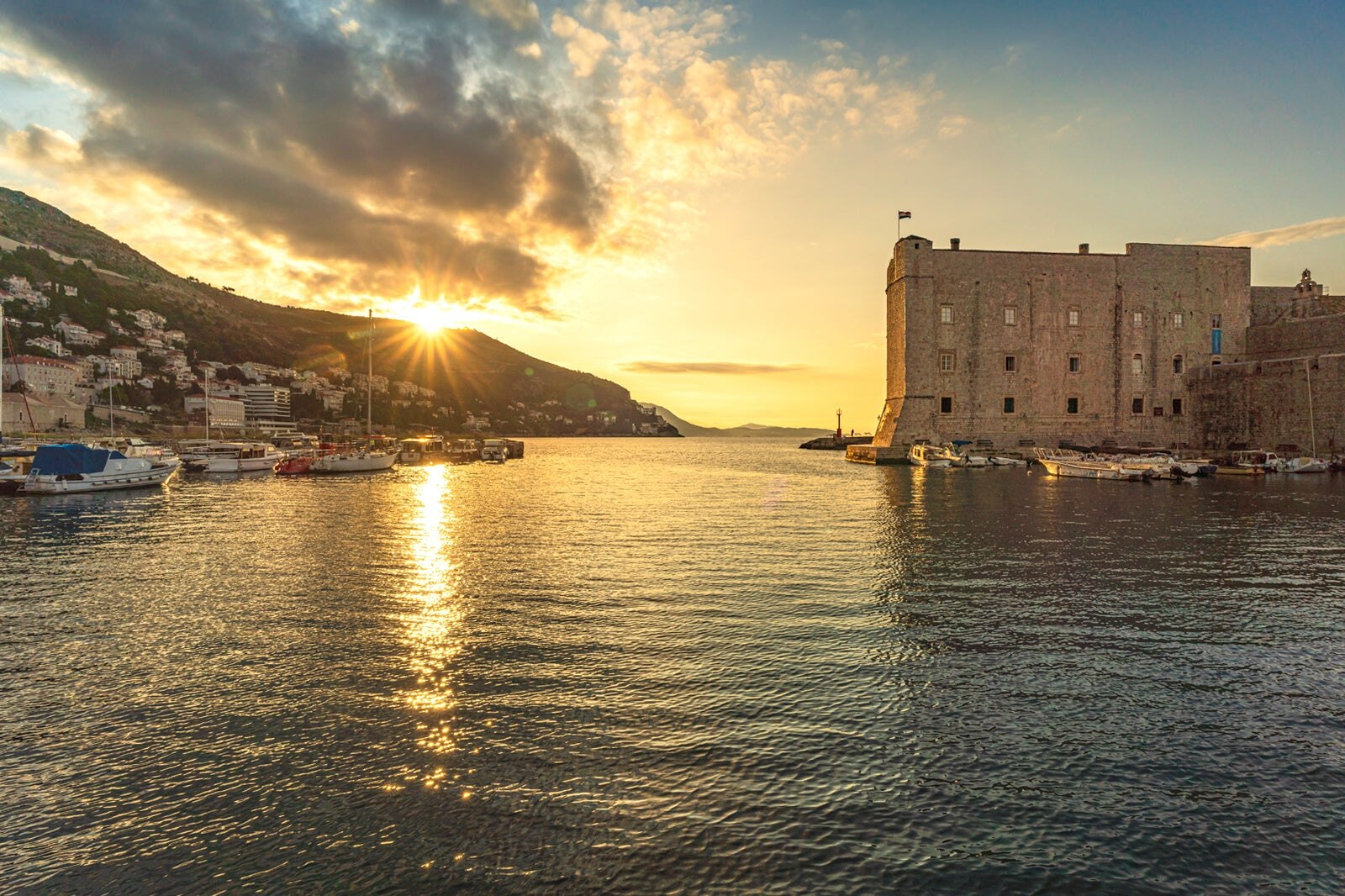 Set at the eastern edge of the Adriatic, Makarska is nicely positioned for watching the sea colours change from brilliant blue to blazing reds and pinks as the sun goes down. Just make sure you're in a good spot to see it to avoid missing out on this spectacular show.
The lighthouse on the Sveti Petar peninsula offers a great vantage point for panoramic sunset views in a natural setting. You can also head to the harbour to watch the sky, bay and moored boats get bathed in a sunset glow. On Hvar Island, you can paddle under the sunset skies on an evening sea kayaking tour.
9
There's Mediterranean-like weather without the Mediterranean crowds
Avoid Europe's beaten paths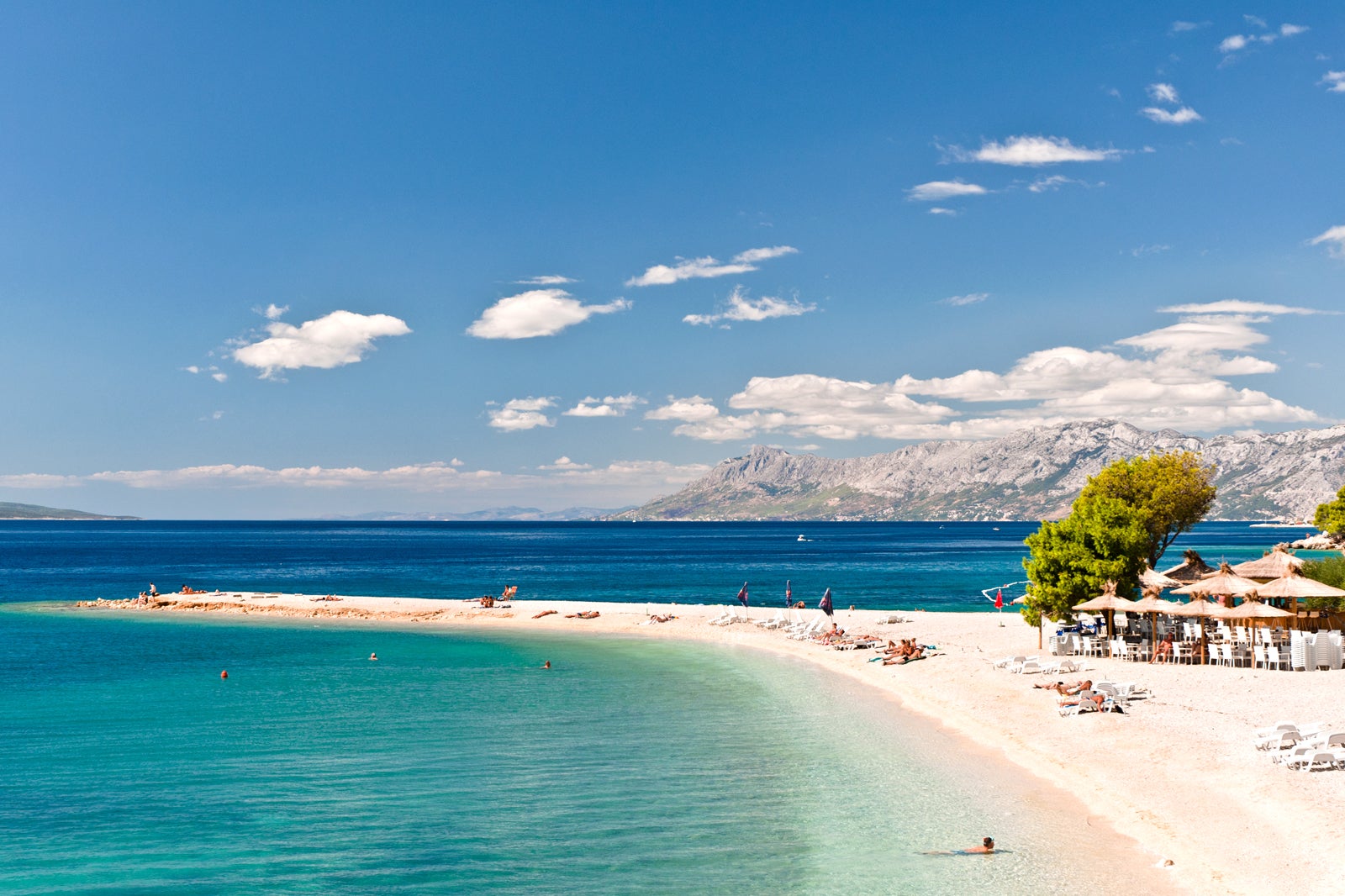 Makarska is one of the warmest cities in Croatia but being set along the Adriatic coast ensures that cooling sea breezes keep its summers from being unbearably sweltering. There's also little rainfall in the summer, nearly guaranteeing sunbathing-friendly days on the beach.
July and August certainly have some days with temperatures hovering above 30°C. Thanks to relatively small summer crowds, it's quite easy to find a quiet patch of beach to pitch your umbrella in Makarska
10
It's a great time to discover its rich Dalmatian cultural heritage
See the sites, sample the seafood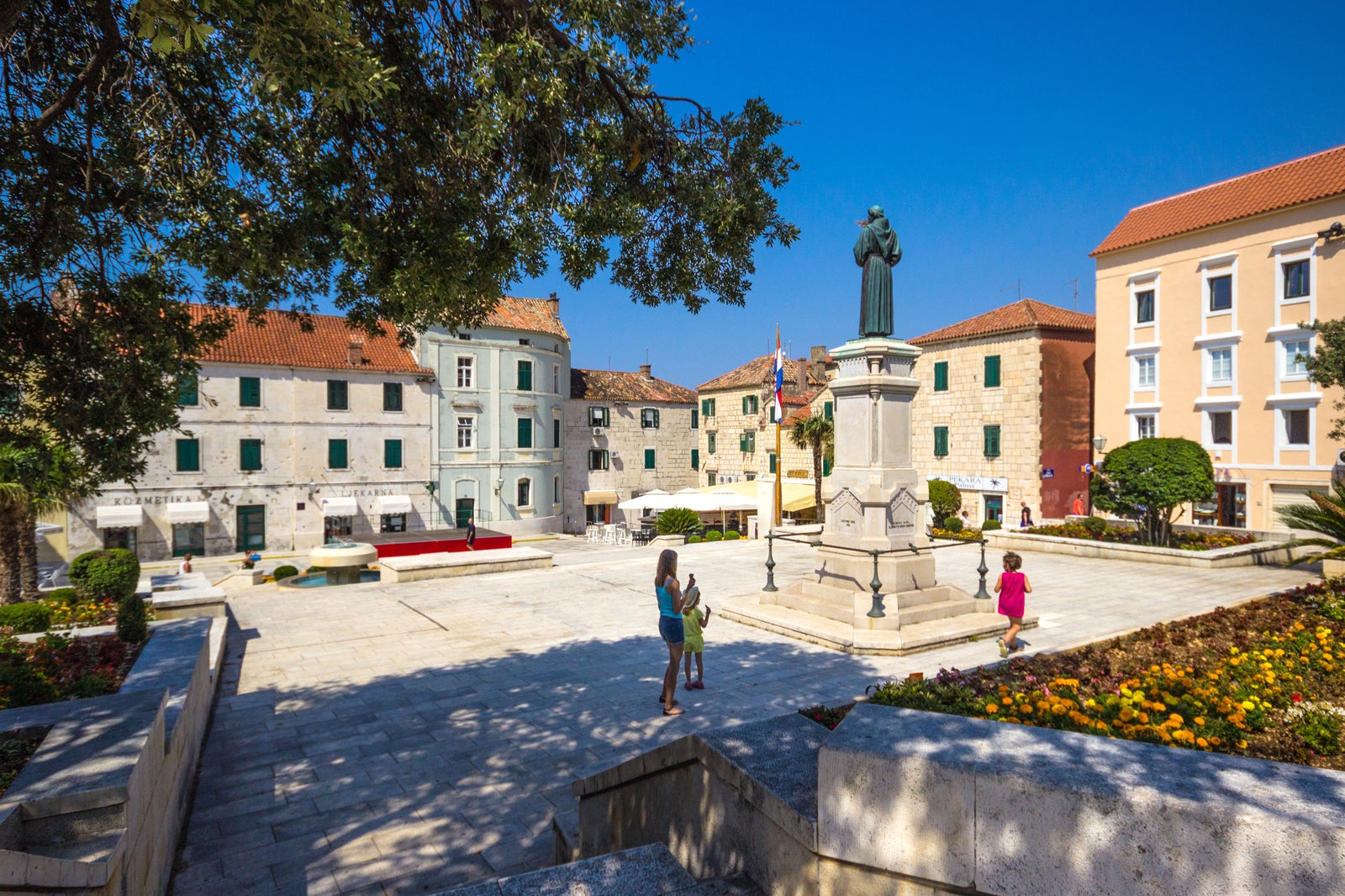 Just because it's summer doesn't mean a visit to Makarska has to be all beach, all the time. Historical sites like Kacic Square, with its Venetian fountain, and the 17th-century St. Mark's Cathedral offer some fascinating non-beachy diversions. The 16th-century Franciscan monastery is also worth a visit for its collection of rare books and seashell museum.
A great way to delve into Makarska's local culture is through its cuisine, especially in the carefree days of summer when it's easy to find your way to an open-air restaurant. Offering traditional dishes and local wines, Konoba Kalalarga and Riva on the promenade are good places to start your Dalmatian dining discovery.
Back to top