Dubrovnik Travel Essentials
Useful Information to Help You Start Your Trip to Dubrovnik
Our Dubrovnik Travel Essentials lays out the essential information you need to help planning your trip to one of the most popular destinations in Croatia. No matter how frequently you travel, some questions will always need answers: What's the weather like? How can I get from the airport to my hotel? What currency and type of plug do I need? We have all these answers plus other basic info about the best time to go, getting there, getting around, and a few useful travel tips.
It's all compiled in this Dubrovnik Travel Essentials. After reading this short and easy-to-read guide, you will be a little more prepared to start your trip in Dubrovnik.
1
Best time to travel to Dubrovnik (weather-wise)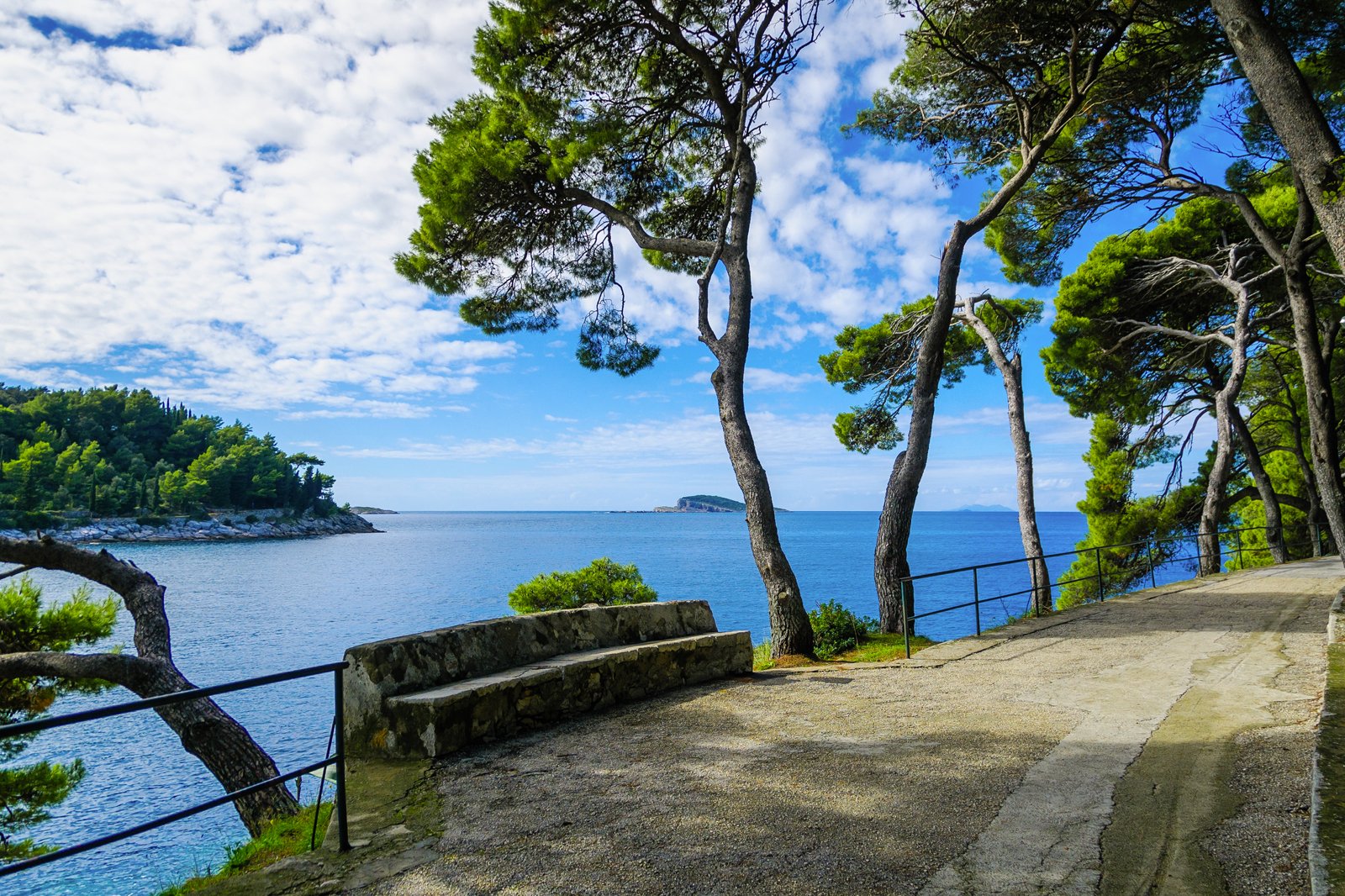 Dubrovnik has a Mediterranean climate, with average temperatures ranging from 9°C in winter to 25°C in summer.
The rainiest time of the year is between October and April, with an average of 11 rainy days per month.
Summer, from May to August, is peak tourist season, so expect throngs of visitors and higher hotel and flight prices.
September–October is a great time to visit Dubrovnik. The weather and temperature are usually mild, you'll avoid the summer's crowds, and hotel and flight prices are lower.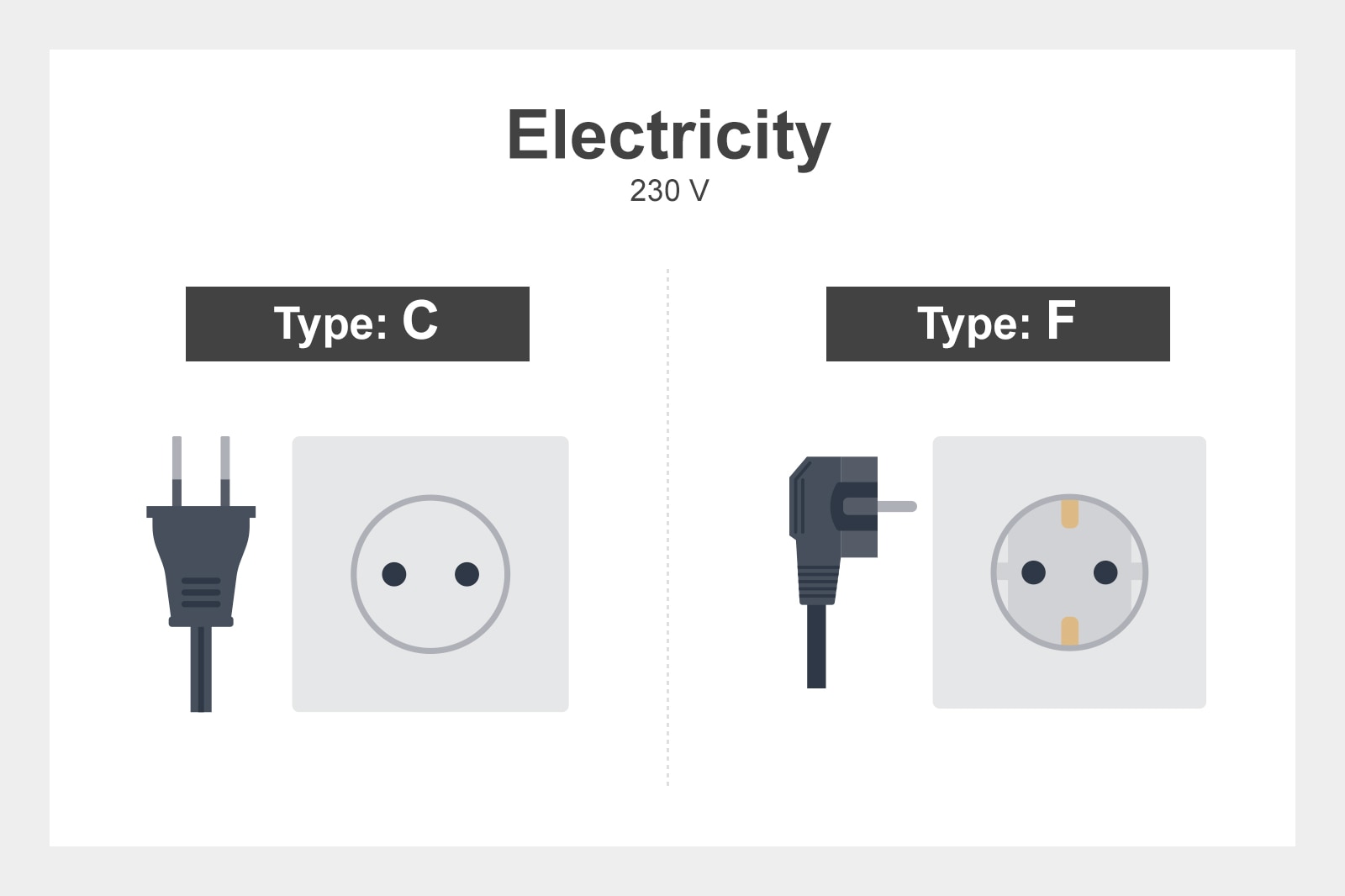 Languages: Primary: Croatian; English is widely spoken in tourist areas
Plug types: C and F
Electricity: 230 V
Currency: Croatian kuna (kn). Euro (€) can also be used in some hotels and restaurants.
International dialling codes: +385 20
Emergency telephone number: 112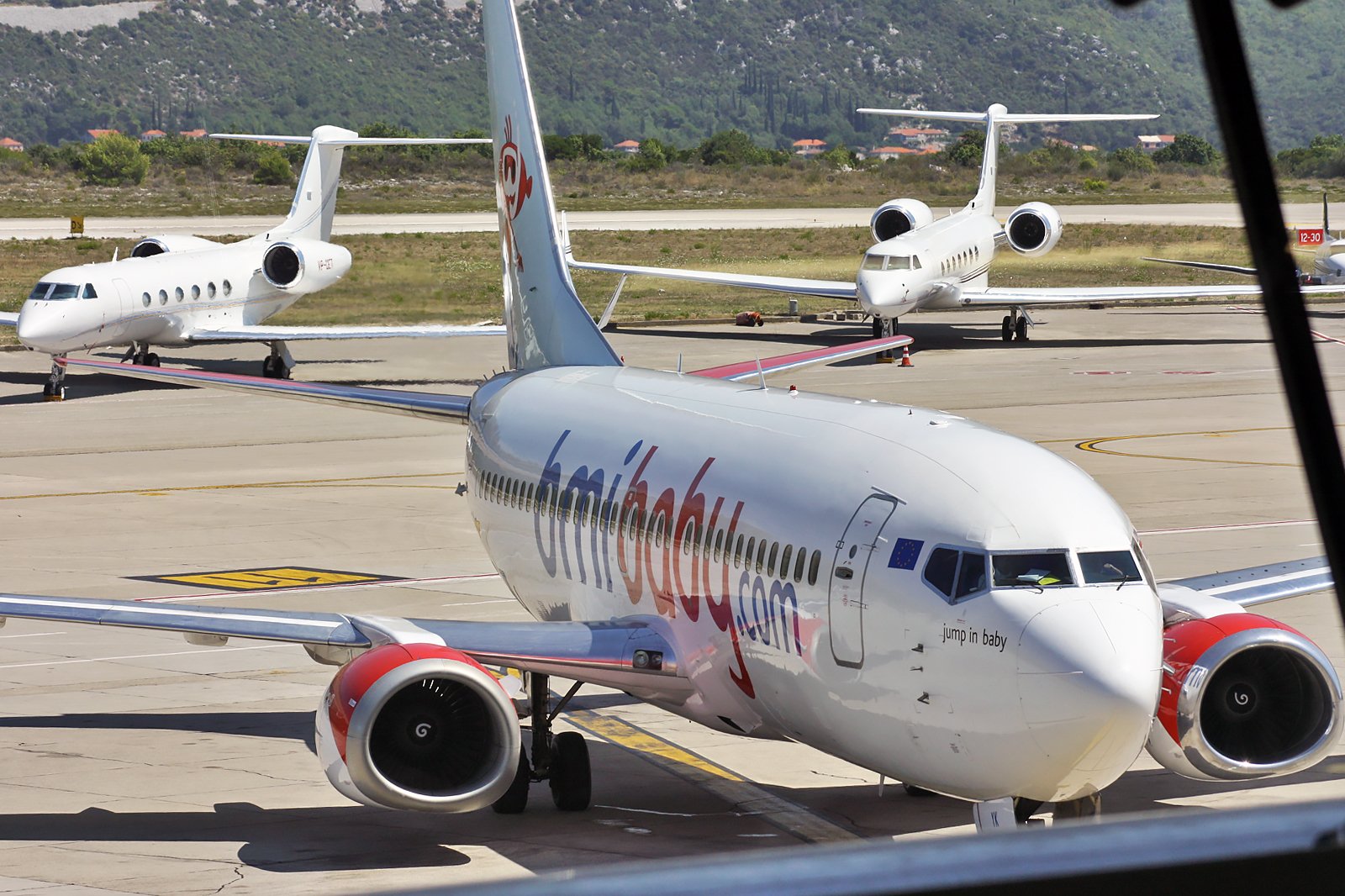 Dubrovnik Airport
Dubrovnik Airport is one of the busiest airports in Croatia. It sits 16 km southeast of Dubrovnik city centre and features 3 terminals and 1 runway. Terminal A is used as a baggage sorting facility, Terminal B handles the arrivals and Terminal C, the departures. The latter hosts a good range of dining and shopping options, as well as facilities including free Wi-Fi, banking and currency exchange services. There are several transfer options to take you to Downtown Dubrovnik:
A taxicab takes around 20–25 minutes and costs roughly 200–250 kn. The taxi rank can be found right outside Terminal B.
You can also use Uber in Dubrovnik Airport. The app will show you where the pick-up area is.
The Airport Bus takes around 30 minutes and costs 40 kn. Its stop is in front of Terminal B.
A public bus – lines 11, 27 and 38 – takes around 30-40 minutes and costs 28 kn. Bus stops can be found in front of Terminal B.
Car rental agencies can be found in the Arrivals Hall.
photo by Ardfern (CC BY-SA 3.0) modified
4
Getting around Dubrovnik
Travel tips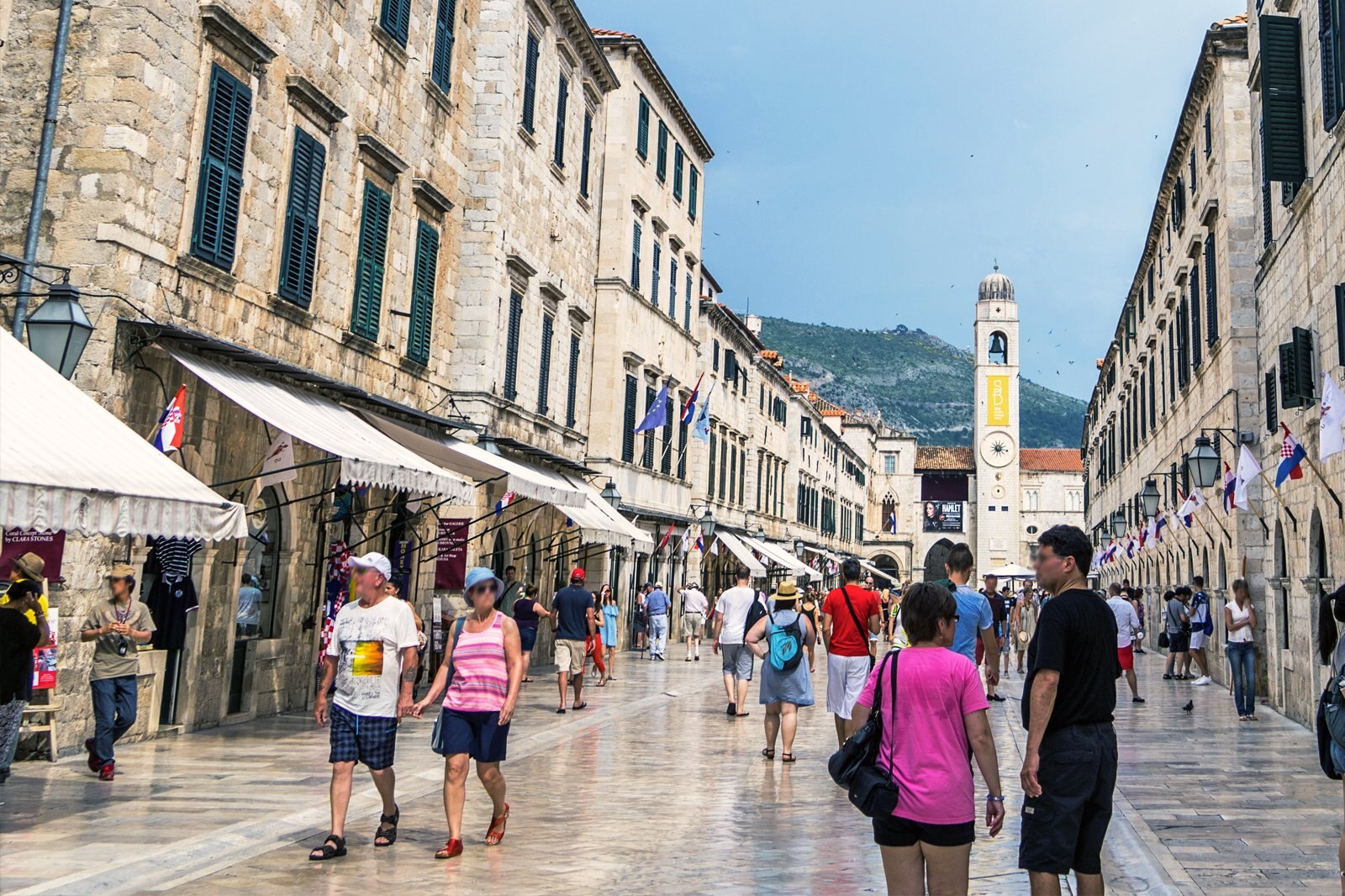 Dubrovnik Old Town, the historical walled city, is pretty compact and pedestrian-friendly. You'll find many landmarks and attractions – such as the Bokar Fortress, the Ethnographic Museum, and Sponza Palace – within walking distance of each other. The Old Town also hosts a great choice of dining, shopping and nightlife entertainment options.
Dubrovnik is not a very big city as it covers only about 10 sq km. Driving in Dubrovnik is not recommended as the city has a complicated one-way system, parking places are scarce and expensive, and the traffic is chaotic, especially in summer. For getting around, it's best to use the public and private transport services at hand.
5
Libertas – Dubrovnik public transport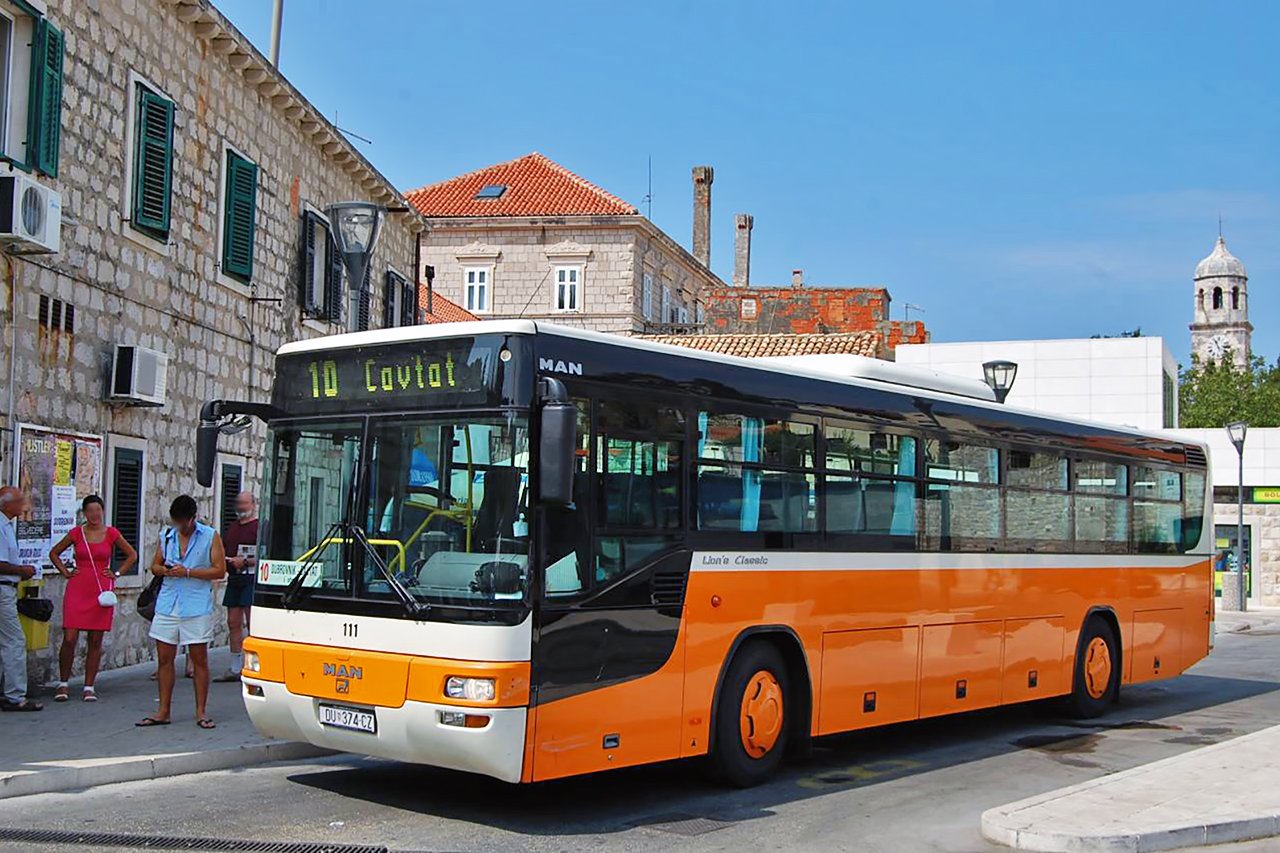 Libertas is in charge of public transport in Dubrovnik. It operates 13 bus lines that cover the entire city. Most of the buses are modern, air-conditioned and wheelchair accessible.
A single bus ticket costs 12 kn when purchased at Dubrovnik Travel Corner or at a kiosk. It costs 15 kn when purchased on the bus. It's valid for 1 hour and allows you to switch bus lines.
A Daily Pass costs 30 kn and is valid for 24 hours. Do not forget to stamp it every time you start a ride.
photo by Yusuke Kawasaki (CC BY 2.0) modified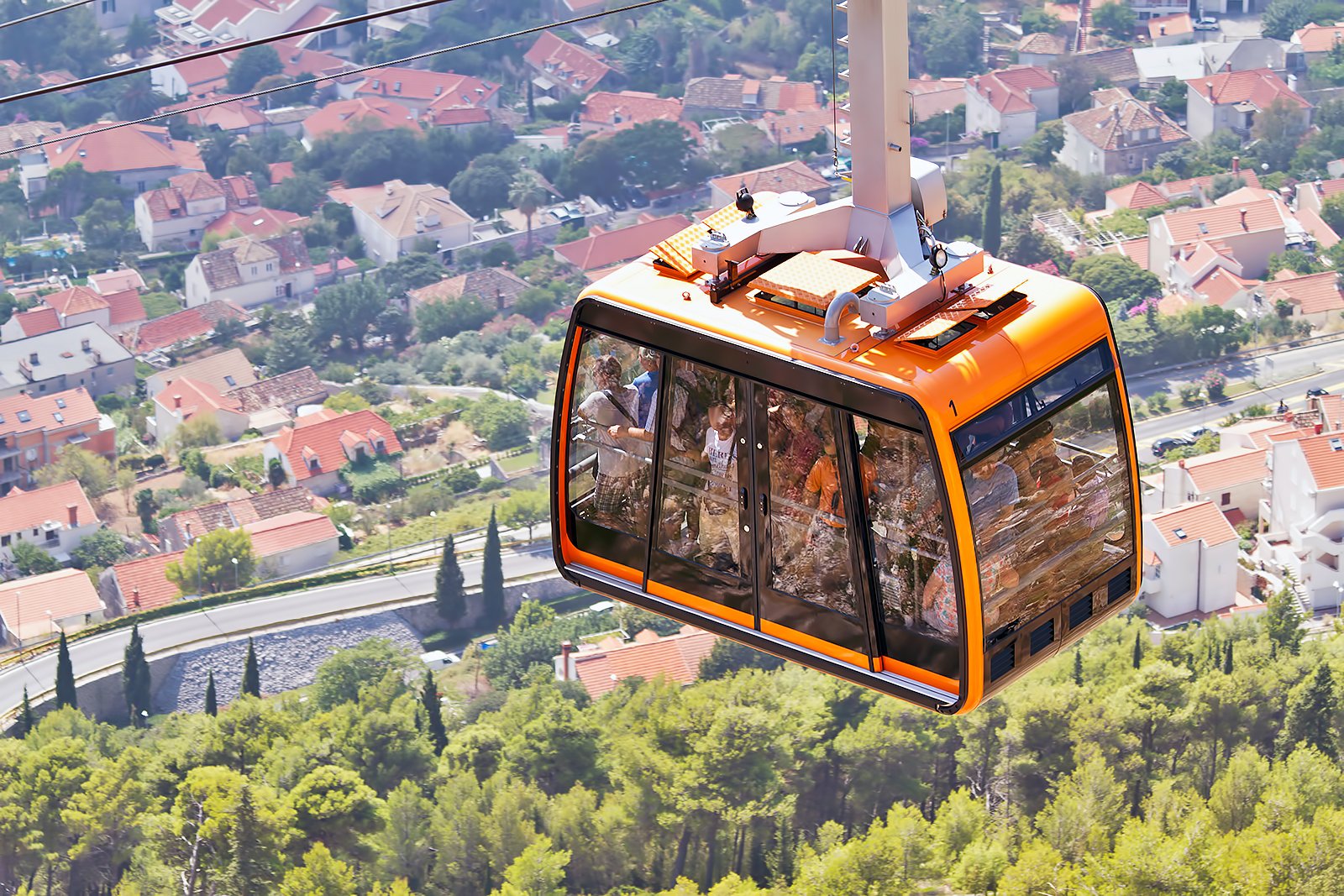 Purchasing a Dubrovnik Card is a good move if you plan to visit the city's main places of interest during a short stay. Valid for 1, 3 or 7 days, it gives you free access to 12 attractions, 10–20% discounts at selected shops and restaurants, and free use of public transport. Prices start from 180 kn for a 1-day Dubrovnik Card.
photo by Alexander Granholm (CC BY 2.0) modified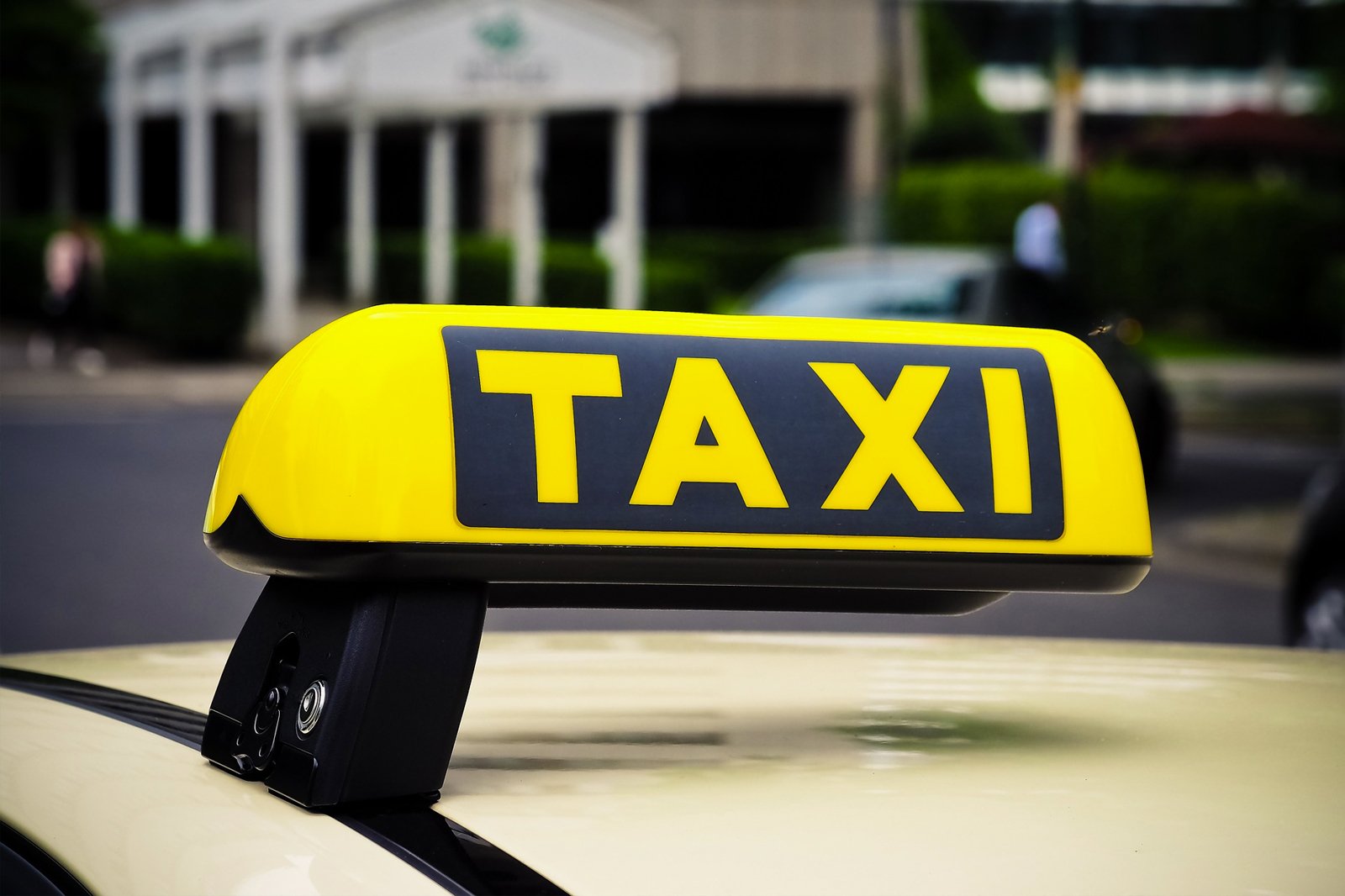 Taxis can be hailed on the street in Dubrovnik, unless there's a taxi rank close by. Taxis are not authorised to enter the Old Town. You can easily find cab stands outside hotels, near the Old Town gates and at the main bus station and ferry terminal.
You can directly call popular companies such as Taxi Radulovic (098 725 769), Mateo Taxi Dubrovnik (099 212 6440) or Auto Taxi Stand (020 411 411).
A taxi fare within Dubrovnik should not exceed 100–120 kn.
Unless the ride is pre-paid, payment of the fare by credit card is usually not possible, so be sure to carry some cash.
Uber and local taxi apps can also be used to hail a taxi in Dubrovnik.
8
Annual events in Dubrovnik to look out for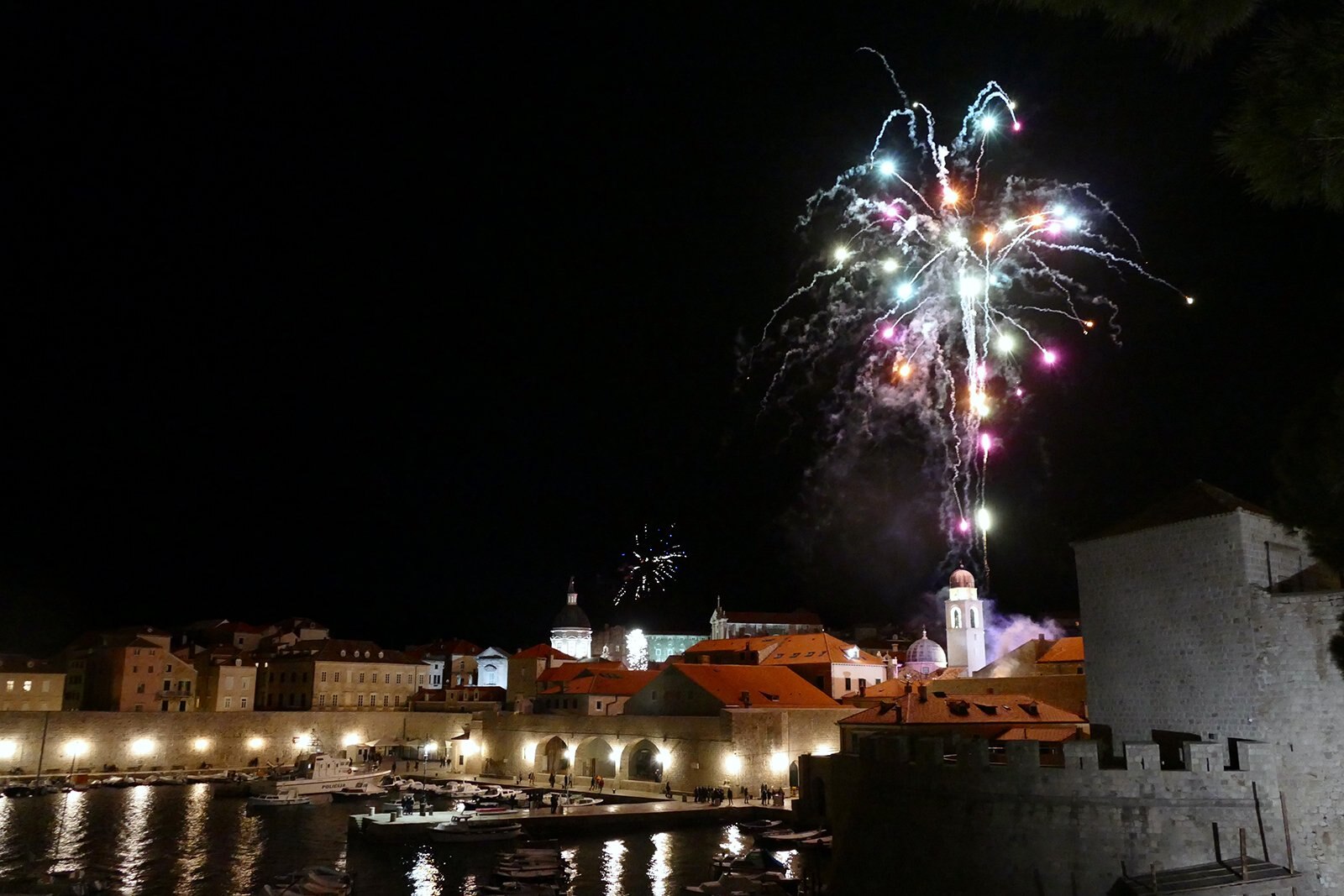 Festivity of Saint-Blaise
What: Held since the Middle Ages, the Festivity of Saint-Blaise commemorates the patron saint of the city who helped the people of Dubrovnik to defend against a Venetian invasion. Expect a festive ambience and parades of colourful traditional costumes, music and dance performances.
When: February
Where: Throughout the city
Dubrovnik Summer Festival
What: Founded in 1950, the Dubrovnik Summer Festival showcases folklore, classical and jazz music concerts, as well as opera, theatre and dance shows in over 70 open-air venues throughout the Old Town.
When: July–August
Where: Old Town
Dubrovnik FestiWine
What: Workshops, competitions and, obviously, tastings are part of the popular Dubrovnik FestiWine. Over 100 Croatian wine producers present their best labels at this annual event.
When: April
Where: Lazzarettos of Dubrovnik
photo by Donald Judge (CC BY 2.0) modified
Why book with Hotels.com?