Hotels near Discovery Shopping Mall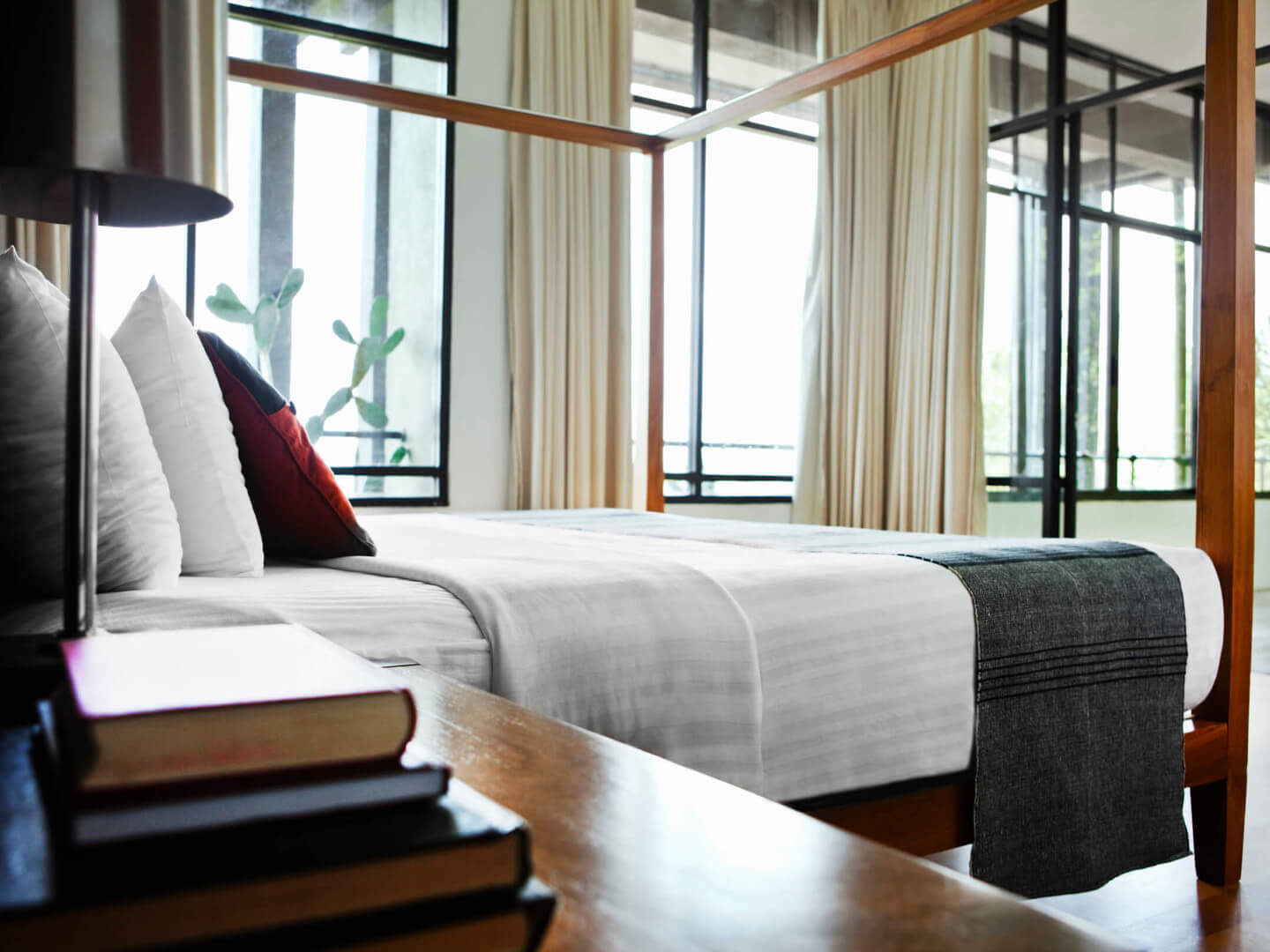 Find out more about Discovery Shopping Mall
Where to stay near Discovery Shopping Mall
Discovery Shopping Mall Hotels
With air-conditioned comfort and gorgeous sea views, Discovery Shopping Mall is a welcome respite to sun-burned travellers looking for a place to rest their feet, find a souvenir without the pressure of haggling, and catch a quick meal with familiar ingredients. Whether you're meeting friends for cake and coffee or looking to replace the sandals you forgot on the beach, you'll find what you need in this spacious, multi-level complex. At the end of the day find a table by the pool, order a glass of wine, and watch the sun set in spectacular style over the Indian Ocean.
Things to see
One of the biggest shopping centres in Bali, the Discovery Shopping Mall looks almost palace-like from the outside with its white-washed walls and red window canopies. Step inside the 3-storey centre and you'll find fashion and lifestyle outlets from big name brands as well as place to eat and drink. Step outside and you'll even find a beach. When you've finished shopping, grab an ice cream cone and head to the jungle for an off-roading adventure or hit
Kuta beach
for kite surfing lessons.
Enter the doors of nearby Petitenget Temple and experience the peace and tranquillity of a place sacred to Balinese Hindus, then pay your respects at the
Bali Bombing Memorial
, and honour the memory of those who died there. Drive out to Big Tree Farms and explore a fragrant chocolate factory made entirely of bamboo. Follow the chocolate making process from bean to bar, and buy samples at the end to taste the finished product.
Hotels in Discovery Shopping Mall
Hotels near Discovery Shopping Mall range from budget hotels to 4 star luxury accommodation such as
Kuta Station Hotel and Spa
, with many offering spacious, air-conditioned rooms and swimming pools. The budget hotels near Discovery Shopping Mall such as
Mustika Inn
, are clean and comfortable and are only a short walk from Kuta Beach and nearby restaurants. They have relaxing gardens and outdoor pools. The 4-star high end hotels such as
Bali Garden Beach Resort
, are close to the beach and offer in-house restaurants, full service spas with numerous pampering treatments, and pool bars and rooftop terraces for late night fun. Beach umbrellas are provided to guests, offering welcome shade on the hot, sunny beach.
Where to stay
To be in the heart of the hustle and bustle of Kuta Beach and close to Discovery Shopping Mall, look for a hotel on Jl Pantai Kuta which runs right along the beach. These hotels are ideal home bases for friends looking for a lively spot to dance, drink, and party the night away, or families wanting a fun place with a varied mix of family-friendly entertainments. For hotels away from the noise of party-goers, try Jl By Pass Ngurah Rai. This area gives guests a great feel for Kuta town life with its close proximity to the colourful Kuta Art Market. If you prefer a romantic retreat, look for private bungalows on Poppies Lane and enjoy solitude and privacy.
How to get to Discovery Shopping Mall
Most international guests arrive at Discovery Shopping Mall via Ngurah Rai International Airport, also known as Denpasar International Airport. Ask your hotel if they provide an airport shuttle since many of them do as part of your accommodation cost. If your hotel doesn't have a shuttle, simply catch a taxi outside Departures for the short 10 minute drive, or book a seat on an air-conditioned bus at the roundabout to the left of the airport exit.
Search places to stay by category