Family-Friendly Pittsburgh - Where the Fun Ranges from Roller Coasters to Children's Museums
Family-Friendly Pittsburgh - Where the Fun Ranges from Roller Coasters to Children's Museums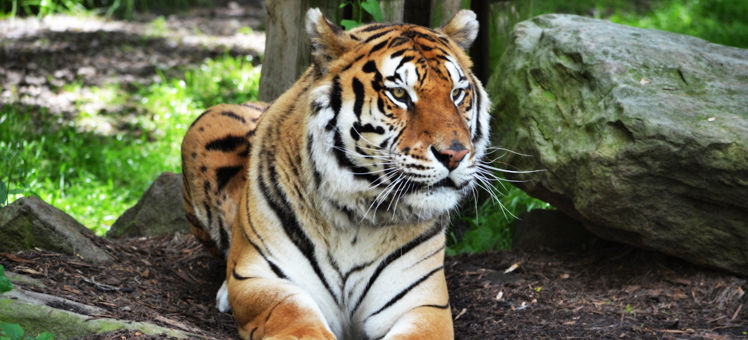 Whatever age your kids might be, Pittsburgh has activities to suit them. They can splash down a waterslide, ride a roller coaster, or enjoy nature in a public park. For animal lovers, the city has a zoo, an aquarium, and an aviary. And while most museums have exhibits for children, some in Pittsburgh were created especially for them.
Waterslides and roller coasters
If you want to get your children wet and cool, the 60-acre Sandcastle Water Park can help out. They can speed down 15 waterslides, which have varying speeds and angles to suit every confidence level. On dry land, you'll find Kennywood around 10 miles southeast of Downtown. This theme park first opened in 1898. Today you can choose from 31 different roller coasters and other adrenaline-pumping rides.
Sandcastle Water Park
Covering 60 acres, this park has 15 waterslides to suit punters of all ages, and other watery distractions for the youngest visitors.
1000 Sandcastle Drive, Pittsburgh, PA 15120Tel: +1 412 462 6666
Sandcastle Water Park website
Kennywood
Open for more than a century, Kennywood has 31 major thrill rides to entertain children and adults alike.
4800 Kennywood Boulevard, West Mifflin, PA 15122. Tel: +1 412 461 0500
Kennywood website
Animal distractions
The city offers several attractions for animal lovers. Pittsburgh Zoo allows you to get close to tigers, Komodo dragons, and elephants, while at PPG Aquarium you can walk through 2 underwater tunnels with polar bears and sea otters frolicking above you. In Allegheny, the National Aviary is an important sanctuary for rare birds. You can see over 600 winged creatures here, from 200 different species.
Pittsburgh Zoo and PPG Aquarium
This 77-acre zoo and aquarium is home to Komodo dragons and tigers. From 2 underwater tunnels, you may see polar bears paddling above your head.
1 Wild Place, Pittsburgh, PA 15206. Tel: +1 412 665 3640
Pittsburgh Zoo and PPG Aquarium website
National Aviary
This aviary gives sanctuary to 200 different species of rare and exotic birds, brought in from every continent.
Allegheny Commons West, 700 Arch Street, Pittsburgh, PA 15212. Tel: +1 412 323 7235
National Aviary website
Child-friendly museums
Nearly all Pittsburgh's museums are child-friendly, but the Carnegie Science Center goes a step further. It has over 200 interactive exhibits for all ages. You can explore a real submarine, check out a robotics exhibit, or catch a movie in the Omnimax theater. In Allegheny, the Children's Museum of Pittsburgh was created to inspire kids' creativity. You'll be able to get them involved with interactive exhibits, and participate in acting performances.
Carnegie Science Center
Carnegie Science Center has hundreds of hand-on exhibits. You can also walk around a 2-storey replica of the International Space Station.
One Allegheny Avenue, Pittsburgh, PA 15212. Tel: +1 412 237 3400
Carnegie Science Center website
Pittsburgh Children's Museum
The exhibits at this museum are designed to bring out younger kids' creative sides, using hands-on play and learning.
10 Children's Way, Pittsburgh, PA 15212. Tel: +1 412 322 5058
Pittsburgh Children's Museum website
Outdoor activities
Pittsburgh has numerous green spaces where you can walk, ride a bike, or let the kids run about. Most have playground areas, but Highland Park features a "Super Playground." This wooden castle-like structure has climbable turrets and connecting catwalks. In Oakland, the Discovery Garden at Phipps Conservatory and Botanical Gardens encourages children to use their senses to understand nature. You can wander around gardens designed to attract birds, butterflies, and bees, visit a bog garden, or investigate a woodland stream.
Children's Discovery Garden
The garden has areas designed to attract wildlife. There is also a Water Garden, and a Bog Garden with Venus flytraps.
One Schenley Park, Pittsburgh, PA 15213. Tel: +1 412 622 6914
Children's Discovery Garden website