Where to stay in Cyprus – a neighborhood guide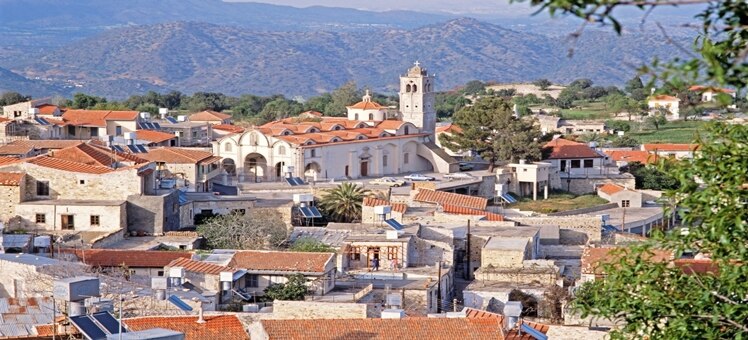 A Cyprus getaway ranges from lounging near turquoise waters to soaking up local culture, stepping into medieval castles and hiking magical trails in the midst of the forest. Whether you prefer a luxury hotel on the beach, a quite holiday apartment in the hills or a youth hostel in the city, there's a large selection of places to stay in the island to suit all tastes and budgets.
Nicosia
What Nicosia lacks in beaches and a buzzing nightlife, it makes up for in authentic Cypriot atmosphere, boasting museums, churches and an exciting shopping scene. If you stare down on the town from a hill, you'll spot a star-shaped city wall. These battlements surround the Old City. Wander the area in and around the Venetian City Walls, where most sites can be found.
Hotels in Nicosia
As Nicosia attracts all kinds of travelers, hotels in the city range from youth hostels and two-star budget hotels in residential areas or near the City Town Hall, to luxury hotels in the business district, within easy reach of Nicosia's city center.
Limassol
If you want to live it up in Cyprus, Limassol is the place to stay. There are numerous sandy beaches to choose from and, for some, Limassol's nightlife rivals that of Agia Napa. But Limassol is also a city for the history enthusiast, as its home to the captivating Limassol Castle and is near one of the most fantastic archeological treasures of the island, the ancient city of Kourion.
Hotels in Limassol
Limassol is home to all kinds of holiday accommodation close to the waterfront. Apart from luxury and boutique hotels, Limassol also offers budget accommodation, namely private apartment and villa rental. Most hotels are near a wide range of tavernas, pubs, discos and nightclubs.
Larnaca
Larnaca is an excellent base if you plan to visit most of Cyprus and the sea, as it is centrally located, plus it is near the International Airport. Larnaca is where historic charm meets modern freshness, where a magnificent fortress castle stands alongside hip cafes and craft shops near the palm-lined seafront, and a cluster of ruins surround an idyllic beach.
Hotels in Larnaca
A wide sprawl of luxury hotels, all-inclusive apartments and B&Bs line Larnaca's seaside. Budget accommodation can be found near the seaside and within walking distance from the city center. There are also family villas conveniently located near the beach, the city center and the airport.
Ayia Napa
Let your hair down in Ayia Napa, widely considered the premier nightlife location of Cyprus. As the region is small, you can easily walk everywhere or ride to it on a bike. Without a doubt, Ayia Napa's white sandy beaches are the main attraction, but as you wander, don't forget to check out the medieval monastery in the middle of the village.
Hotels in Ayia Napa
From basic budget rooms to luxury hotels and family resorts, Ayia Napa offers a huge choice of accommodation near the sea. If you're looking to get away from it all and relax with your family in privacy, book a holiday villa.
Discover
Find your perfect holiday in Nicosia
From 30 hotels.