Osaka Entertainment Guide - For fun, recreation, and relaxation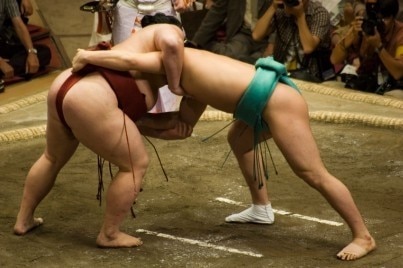 Osaka has a huge amount to entertain. In fact it is one of Japan's most fun cities for all ages and persuasions. There are interesting museums and unique landmarks to check out such as the Floating Garden Observatory, the buzzing American Village in downtown and a host of theme parks like Universal Studios Japan.
In addition, Osaka has a buzzing nightlife, with both family-orientated and clean fun, along with more seedy parts for males who are looking for some action. You will also find the theater here and there are several high class golf courses and a nearby beach to laze at when the weather is nice.


American Village (Ame-mura)
Located in the Shinsaibashi area of town, the American Village is a tourist's haven and is lots of fun for the family any time of year. It is essentially several blocks worth of shops, bars and restaurants that buzz day and night. It is especially fun for people-watching.


Floating Garden Observatory
The Floating Garden Observatory in the Umeda Sky Building in Kita-ku is lots of fun and something to do on a rainy day. It is somewhat of a futuristic landmark, with its glass elevators and positioning between two lofty towers, and you have fine views of the city all around.


Golf
The Japanese are golf mad and there is a bunch of golf courses and driving ranges in and around the city. The 18-hole Ibaraki Country Club is up there as one of the country's best known and is not far from the city, while the Hirono and Ono golf clubs are also popular. Beware high fees.


Beach activities
If you are in Osaka in the summer, heading down to the bay area is nice, although if you have kids you may want to check out Nishikinohama Beach Park. It is 30 minutes from town by train from Namba district and has good scope for swimming and bathing as well as all types of water sports.


Universal Studios Japan (USJ)
Universal Studios Japan is one of the top theme parks in Osaka. It follows that of its sibling parks in Florida and comes with an exciting collection of rides and attractions based on popular movies. The Terminator, Jaws, and Back to the Future are all represented and it is fun for adults and kids.
National Bunraku Theater
Osaka's National Bunraku Theater is one of the finest in the world of puppetry, featuring highly professional traditional live performances. There are a bunch of plays in production every year that generally last for a week or two. Tickets need to be reserved way in advance.


Nightlife
The Dotombori area of town has the best nightlife in Osaka and is most vibrant near Nankai Namba station, with all sorts of cafés, cinemas, bars, discos, hostess bars and even strip clubs. Doyama-cho is especially popular with gays, while the American Village is fun day or night.

Find more information about Osaka and hotels in the area:
Osaka hotels | Japan hotels
Discover
Find your perfect holiday in Osaka
From 2650 hotels.